1: Call of Duty: Mobile
Call of Duty Mobile, is a free shooter video game developed by TiMi Studios and published by Activision for Android and iOS, on 1 October 2019. This game represents the best franchise that has ever been on a handheld platform. This game very impressive with the rewarding levelling path, you don't have to spend money on lots of modes you can easily accesses, including and impressive battle royal mode. This game is among one of the most positively rated game on google play store. Call of Duty Mobile is totally free to play and available on Google Play (Android) and Apple Store (iOS).
2: Asphalt 9: Legends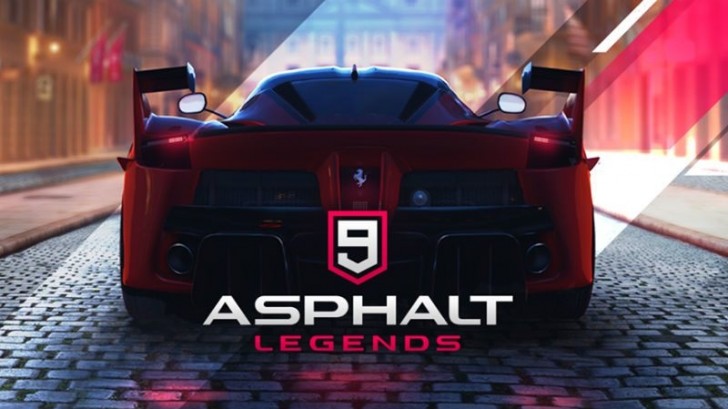 Asphalt 9: Legends is a car racing game developed by Gameloft Barcelona and Published by Gameloft in July 2018. This is the ninth installment in the Asphalt series on android. It is said that this version of game has better new graphics and features then Asphalt 8, and they are updating things to make experience even better. In its best moments, you can expect the same gleeful sense of speed and violent carnage as the earlier Burnouts, albeit with a much-reduced sense of danger. Overall, this is a great game and does not disappoint the users. Asphalt 9 is available in Google Play and Apple Store.
3: PUBG Mobile
PlayerUnknown's Battlegrounds is an online multiplayer battle royal game developed and published by PUBG Corporation. This game lit the world on fire in 2017. It was originally launched as a PC game with the same name, while the mobile version for the game as streaked off to become on of the most played and most popular game on mobile devices. The game starts with you parachuting onto the game island. You have to gather everything you can to help you win, from medical supplies to weapons, and weapons modifications etc. the gameplay is really exciting and smooth. This game is available on Google Play and Apple Store.
4: Final Fantasy Brave Exvius
Final Fantasy Brave Exvius is a free role-playing game developed by Alim and published by Square Enix for iOS, Android and Amazon Fire devices. This game is a part of Final Fantasy Games. Brave Exvius follows the story of two knights: the goofy and optimistic Rain and his more serious companion Lasswell. The two are contacted by a woman trapped in a crystal, begging them to save her and the world. When they reach the Earth Crystal, they find a mysterious armored man who shatters it, driving all the world's monster's mad. This game Is available on Google Play Store and Apple Store.
5: Critical Ops
Critical Ops is a multiplayer first person shooter video game developed, and published by Critical Force Entertainment Ltd, in September 2015. The game is really a fantastic action game as it functions normally in a cool way making it's users to have a lot heroism about the actual state of what the game precipitates which is really nice when it comes to that aspect. Critical Ops is a fast-paced game that will test your reflexes and tactical skills making you have a nice Experience in the thrill of modern terrorist warfare as you will equally get to fight a critical strike operation as a counter-terrorist. Critical Ops is a free game and i strongly recommend this game to all. Enjoy this game and download it from Google Play and Apple Store.
If you like this post and if you need to know more about your favorite games then please comment down below..
thank you.